TOTALITY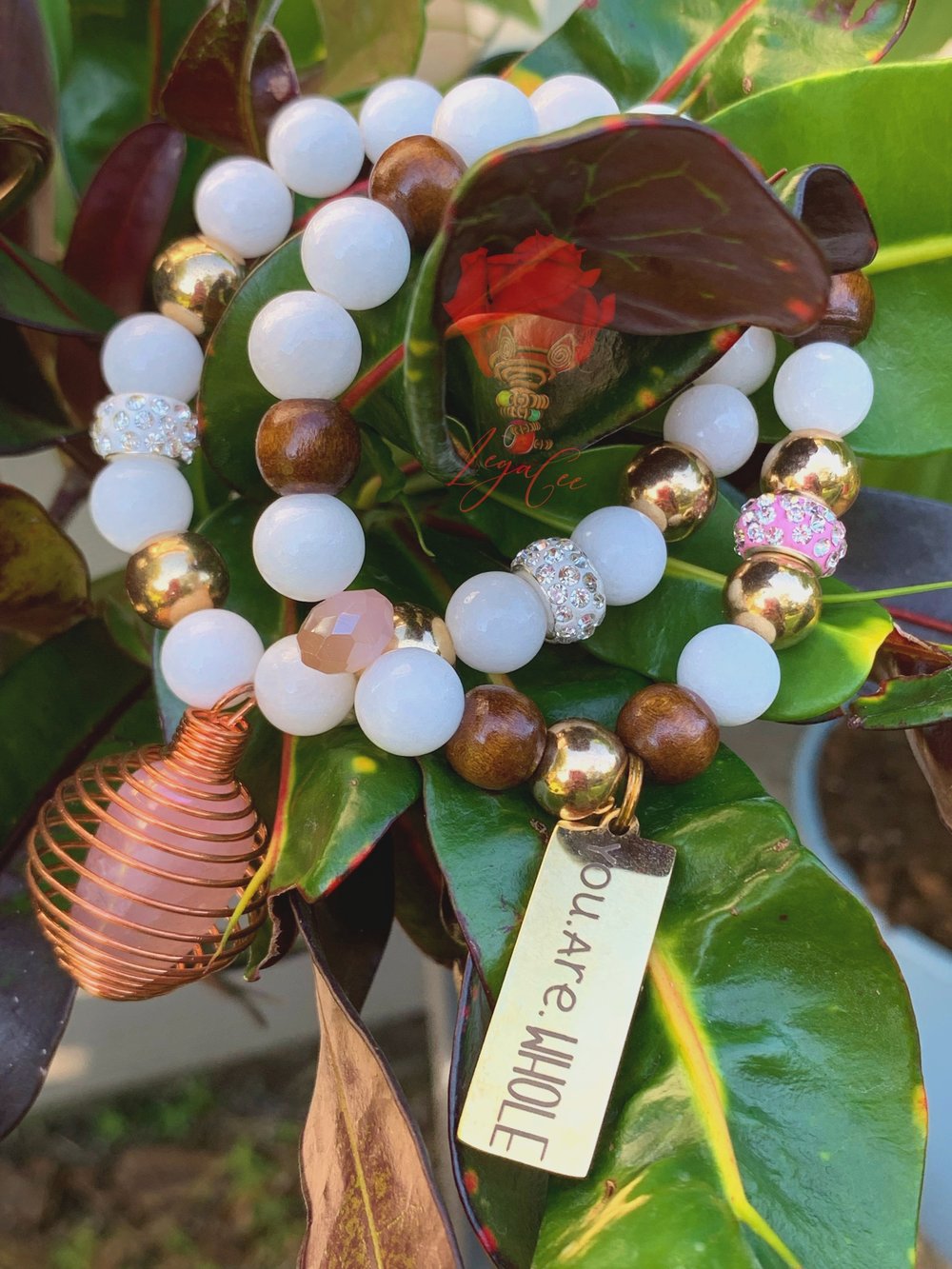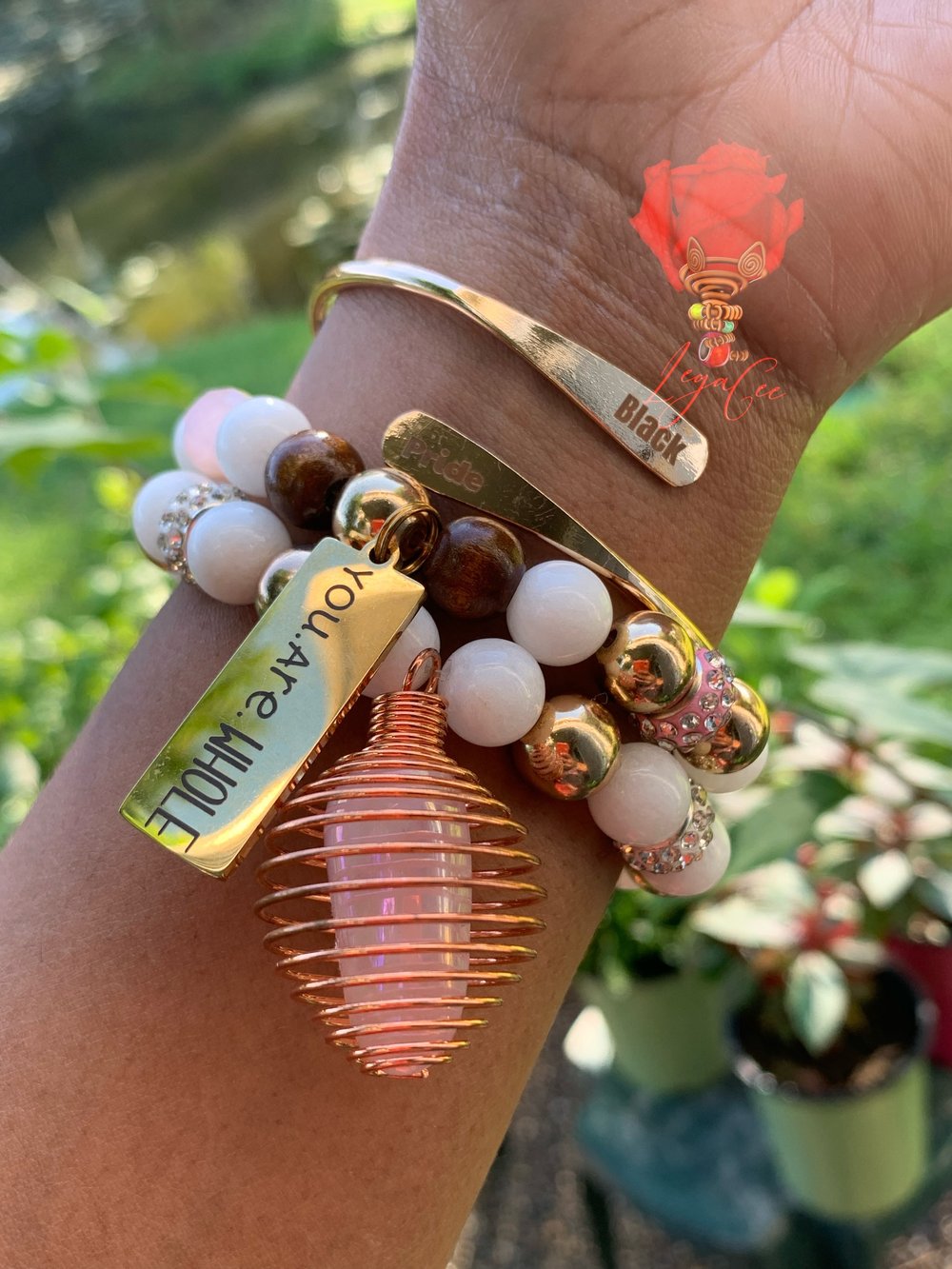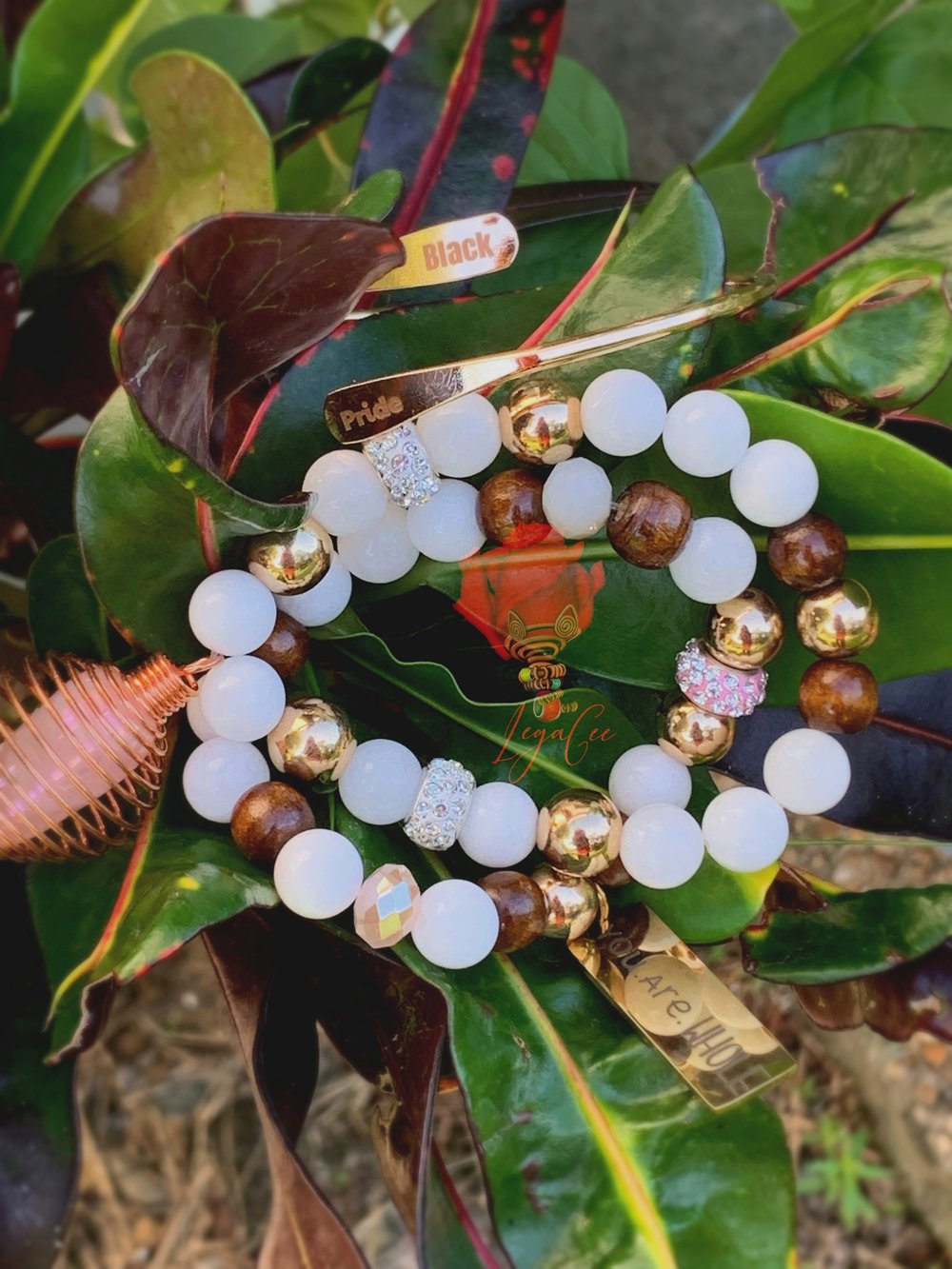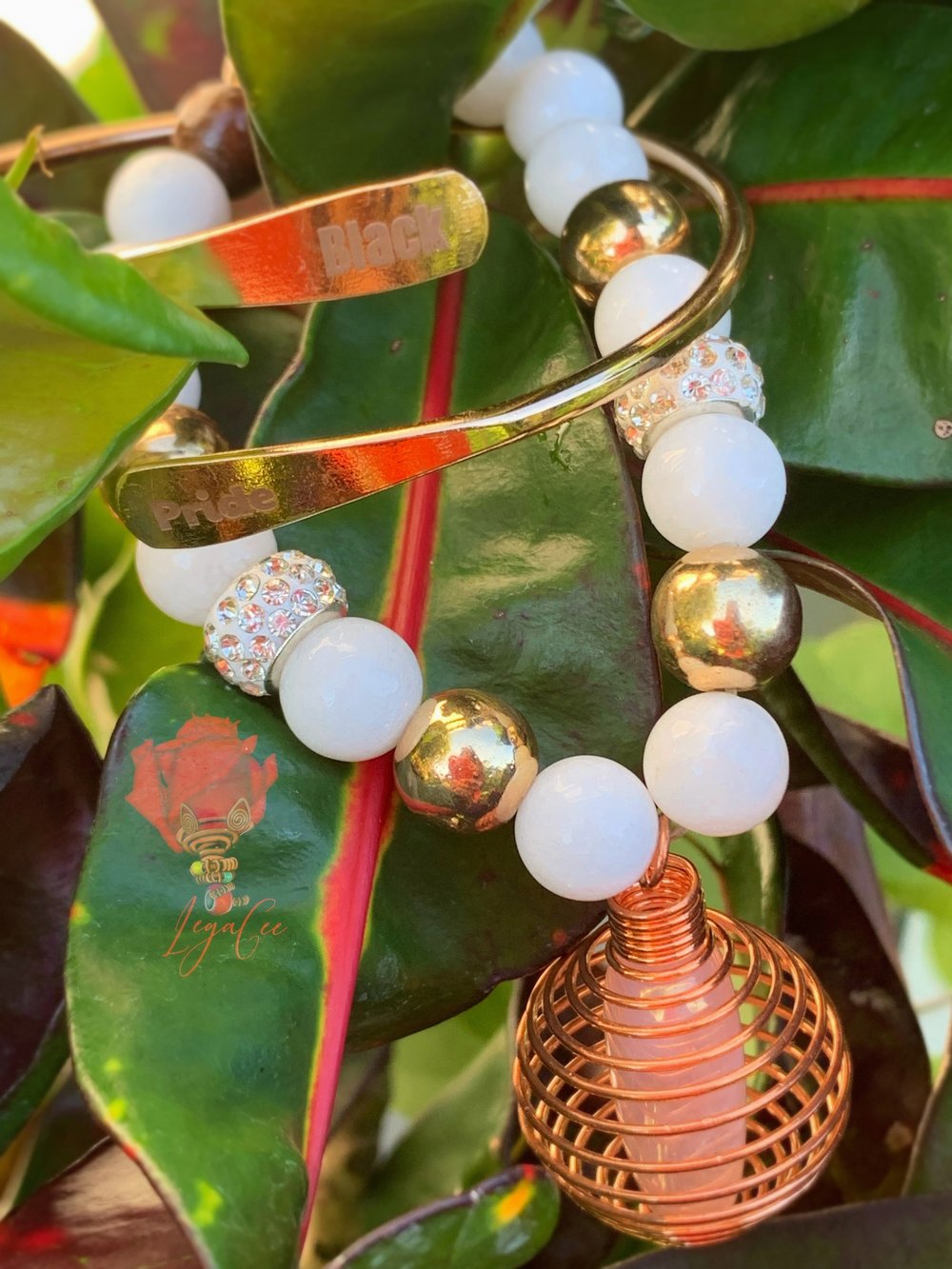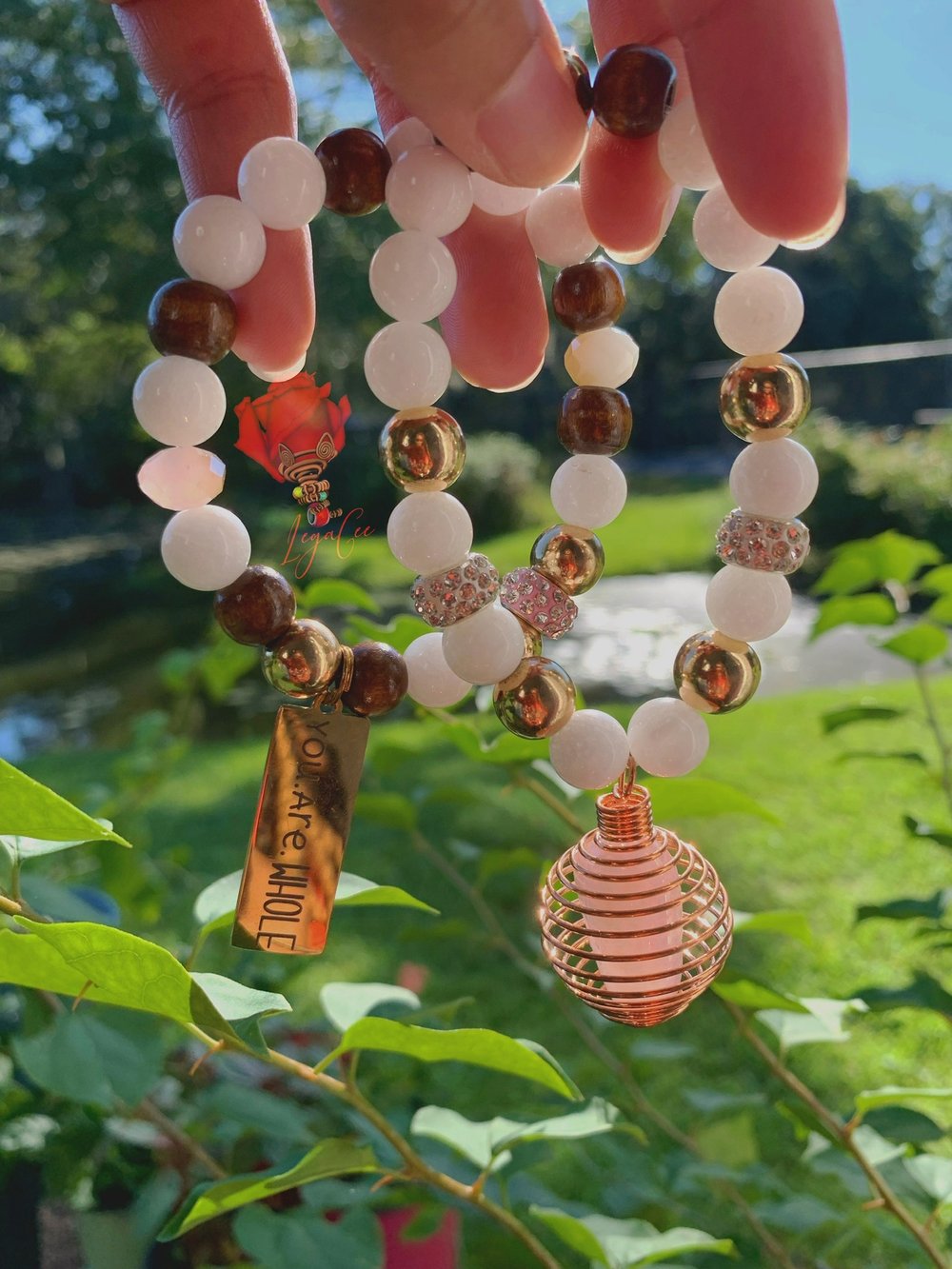 NEW ARRIVAL‼️
10mm White Beads accented with 14K Gold Hematite and Wooden Beads, including Rose Aura Quartz in Copper Wired Cage (see further description). Optional: 'BLACK PRIDE' adjustable bangle.
Note: Fits a 7-7.5 in wrist
Rose Aura Quartz: is the Mother of all love stones and promotes peace, confidence, and increases one's self esteem. It enhances unconditional love – love for self, others, and all of creation. Work with rose quartz to open your Heart Chakra, reawaken trust, and dissolve negative energies. It magnifies love and represents bonds that transcend time and space and clears out negative energies, anger, jealousy, and resentment. Rose quartz supports your intentions to give and receive true love and deep affection.